NORTH CAROLINA'S NEW CAR AND TRUCK DEALERS HELP KICK OFF NEW TOYOTA EV BATTERY PLANT
RALEIGH, NC – The North Carolina Automobile Dealers Association (NCADA) and North Carolina's new car and truck dealers applaud today's announcement by Toyota Motor North America of its plans to build a new electric vehicle (EV) and hybrid vehicle battery factory at the Greensboro-Randolph Megasite in Randolph County. Representing several years of tireless economic development efforts, this new Toyota facility will help make North Carolina a national leader in the advancement of EV technology.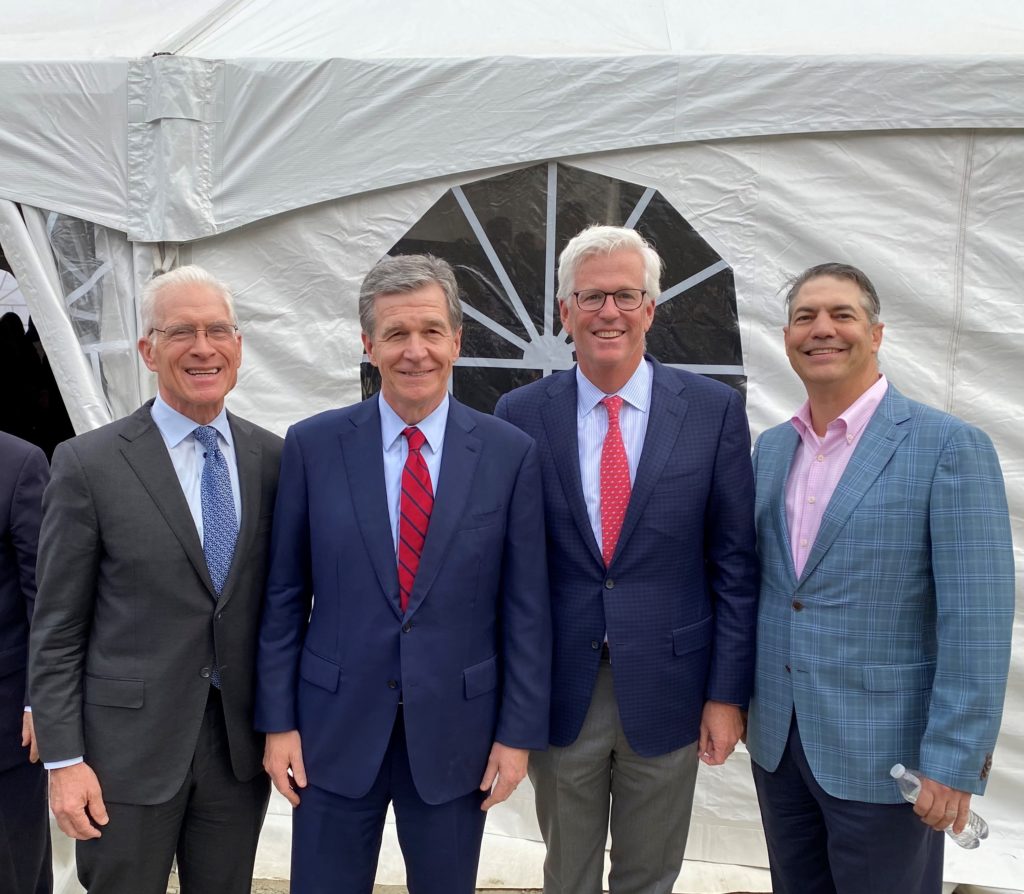 NCADA commends Toyota for recognizing North Carolina's strong commitment to EVs and for its investment in our state. Toyota's local dealer partners and other new car and truck dealers throughout North Carolina, have already invested millions of dollars upgrading dealerships with charging stations and other modernizations to accommodate the new EV models from multiple manufacturers that will be hitting North Carolina showrooms in the coming months and years.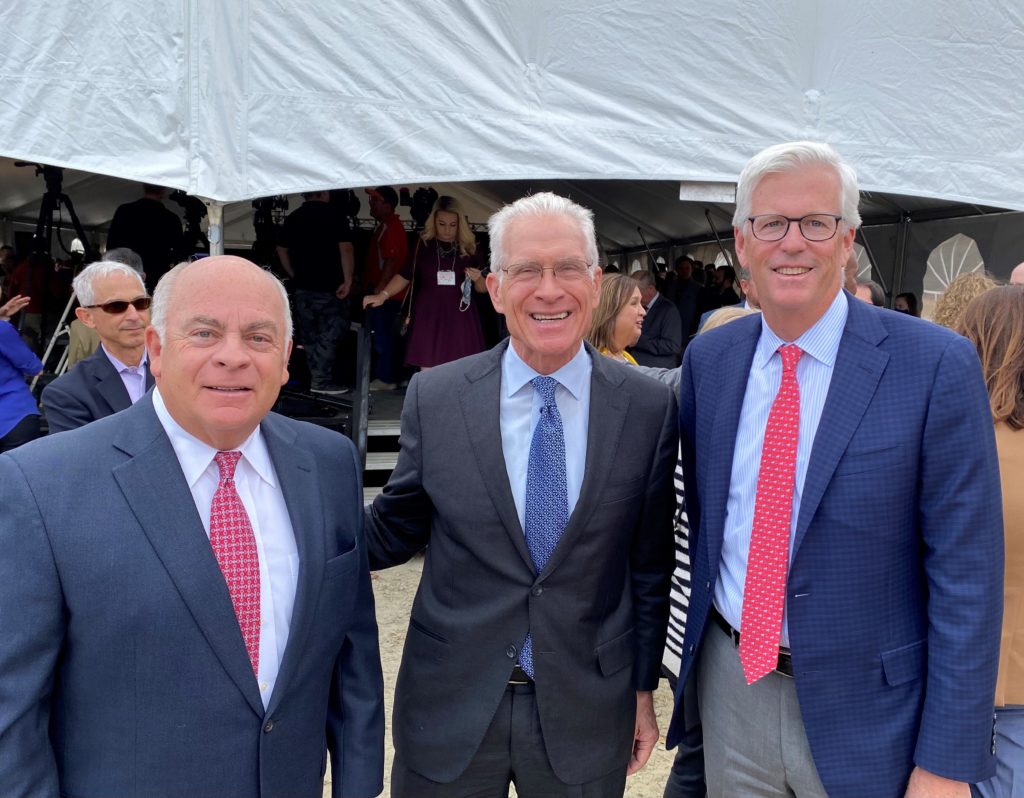 Attending today's announcement were North Carolina Toyota dealers Omnia Fowler from Winston-Salem, Don Flow from Winston-Salem, Greg York from High Point, Garson Rice from Greensboro, and Rusty Cox from Burlington, as well as NCADA President Robert Glaser. "NCADA and North Carolina's franchised new car and truck dealers are proud to welcome Toyota to our state," stated Robert Glaser. "Our state's local dealers are firmly committed to an electric vehicle future and are taking steps every day to promote and advance this technology. Dealers are "All In" on EVs and are excited for such an important component of the EV manufacturing process to be located in our great state."
Earlier this year, NCADA formed a statewide dealer advisory group to promote and advance the sale of EVs and plug-in hybrids across North Carolina. The committee is meeting regularly to ensure that all of North Carolina's nearly 600 dealerships have the support necessary to address the needs of North Carolina consumers.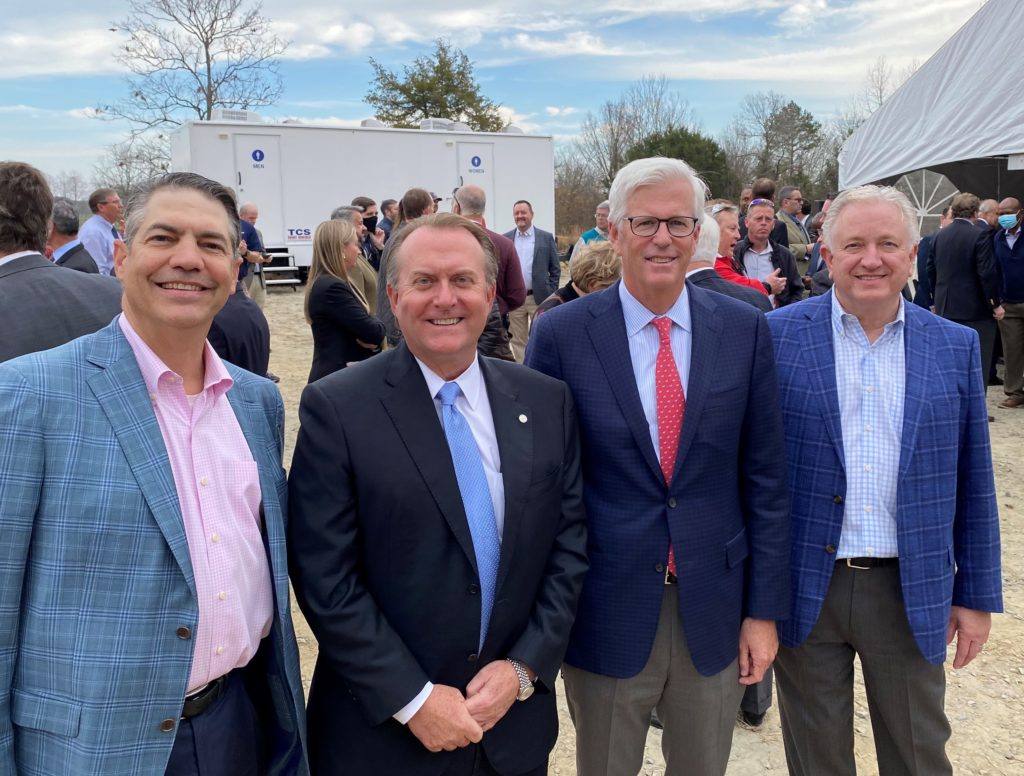 "NCADA and North Carolina's franchised dealers recognized early on the promise of EV technology and that the network of nearly 600 dealers throughout our state will be crucial to consumer education and to the goal of mass market adoption of EVs," noted NCADA Chairman Jeff Michael of North Point Chrysler Dodge FIAT Jeep Ram in Winston-Salem, NC. "We are very happy to welcome Toyota's partnership with our state in this important effort."
Bringing an automotive manufacturer to North Carolina has been a major goal for North Carolina for many years and NCADA congratulates Governor Roy Cooper, Senate President Pro Tem Phil Berger, House Speaker Tim Moore, and countless other state government leaders who helped make today's announcement possible.