Local NC First Responders Recognized by the North Carolina Automobile Dealers Association and DPS Secretary Eddie Buffaloe
(Durham, NC)— North Carolina Secretary of Public Safety Eddie Buffaloe joined the North Carolina Automobile Dealers Association (NCADA) to recognize 77 North Carolina First Responders as part of the fifth annual Hometown Heroes recognition luncheon in Durham on December 7.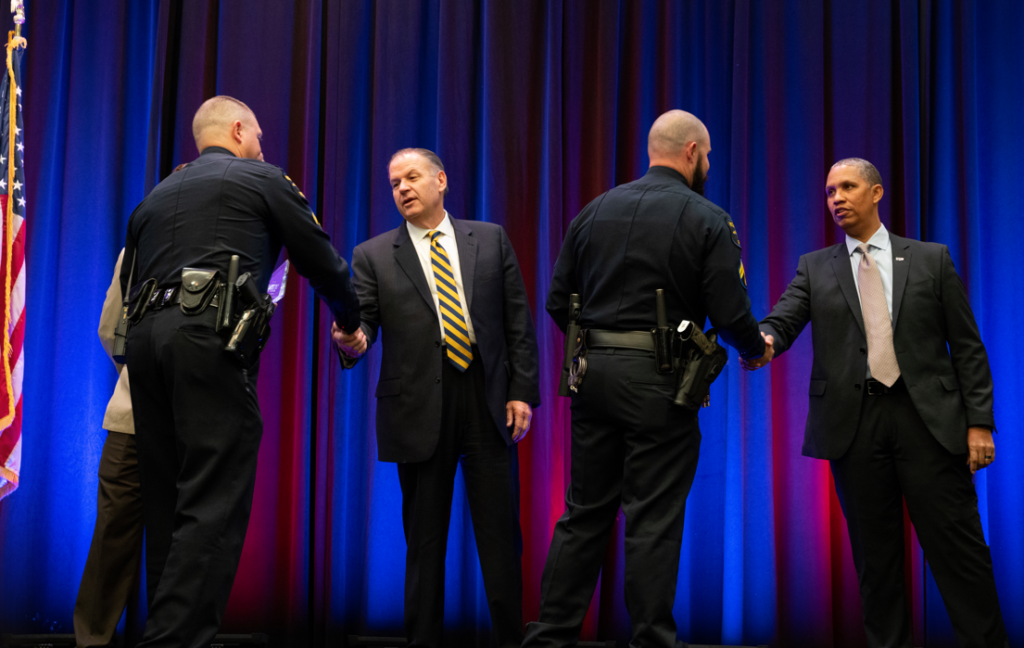 The North Carolina Hometown Heroes program was started by NCADA on the 15th anniversary of the 9/11 attacks on America. Honorees are nominated by their local new car, truck, and RV dealer and are presented with an award as part of the recognition lunch.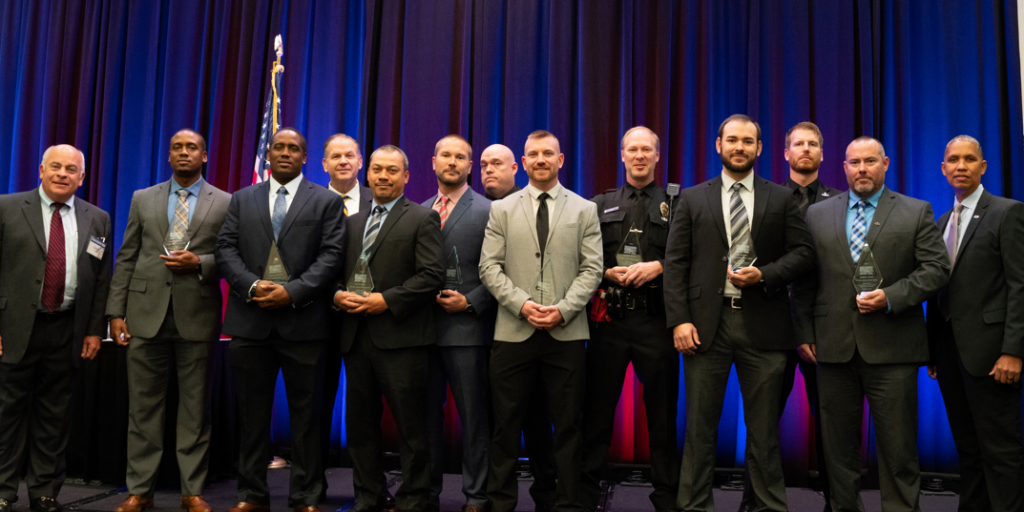 The first responders, representing several areas from around North Carolina, included men and women from Fire, Police, and Sheriff's Departments, the State Highway Patrol, and Emergency Medical Services. Members of the NC DMV License and Theft Bureau, United States Postal Inspection Service, United States Attorney's Office, and the United States Secret Service were also recognized. "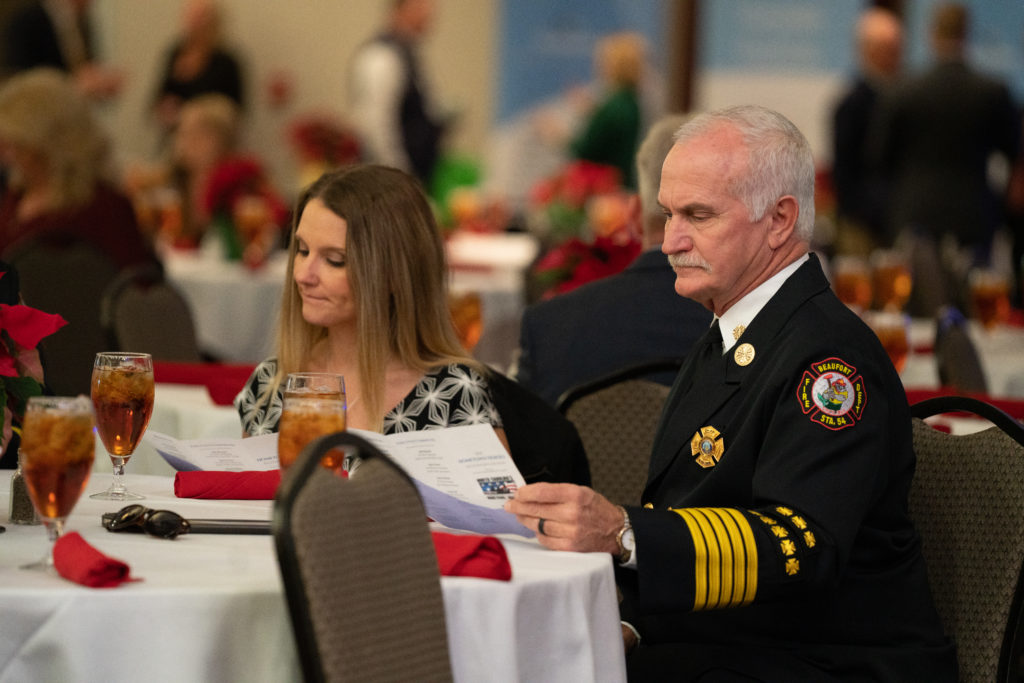 "It is an honor and a privilege to recognize these men and women that keep our communities safe. Hearing these Heroes' stories is truly inspirational and the least we can do is thank them by honoring them today," stated NCADA President Robert Glaser.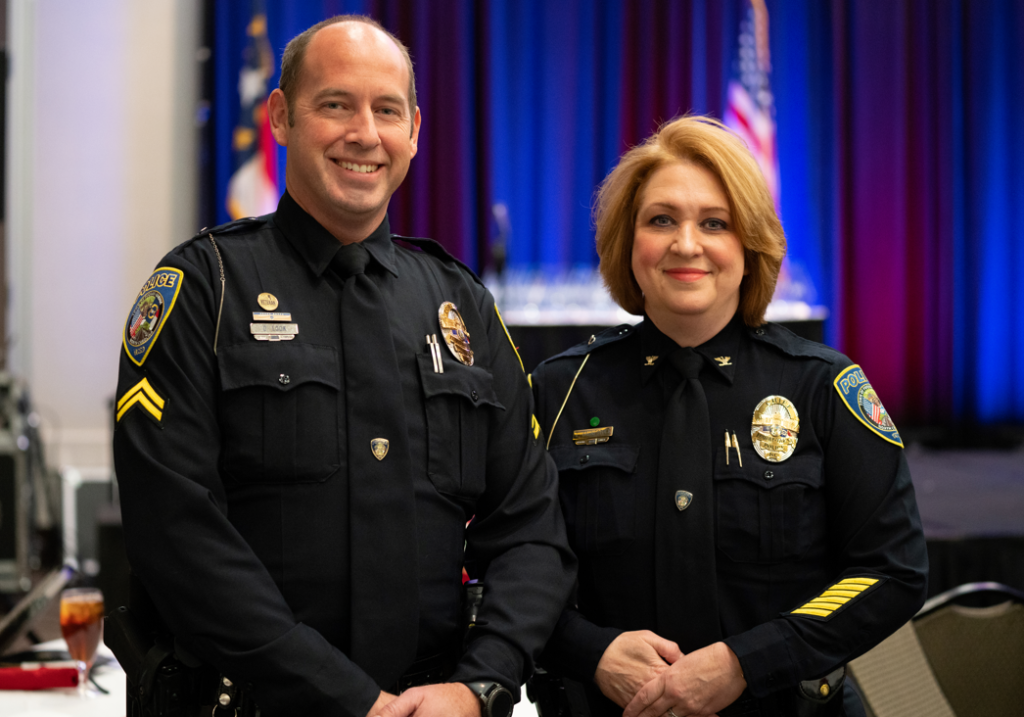 The NCADA Charitable Foundation has been working to recognize first responders through its Hometown Heroes program across the state for the past five years and to date, has recognized more than 220 North Carolina First Responders. Programs supported by North Carolina's franchised dealers in recent years have included the WWII Flight of Honor, the Teacher of the Year Program, and the Drive for Troops Program. For more information on NCADA or the event, please visit the NCADA Facebook page www.facebook.com/ncautodealers.