Serving North Carolina's Automobile Dealers since 1935
The North Carolina Automobile Dealers Association (NCADA) is a trade association representing North Carolina's franchised automobile, truck and RV dealers. Formed in 1935, today's NCADA actively represents nearly 600 new car, truck and motorized RV dealers. The association is dedicated to providing the highest quality service in education, insurance, and dealer promotion for North Carolina dealers. Our mission is "to use our collective power to proactively preserve, protect and enhance the economic life, relationships and image of our members and the association itself.

Are You Insured by First Benefits Insurance Mutual?
85th Annual Family Convention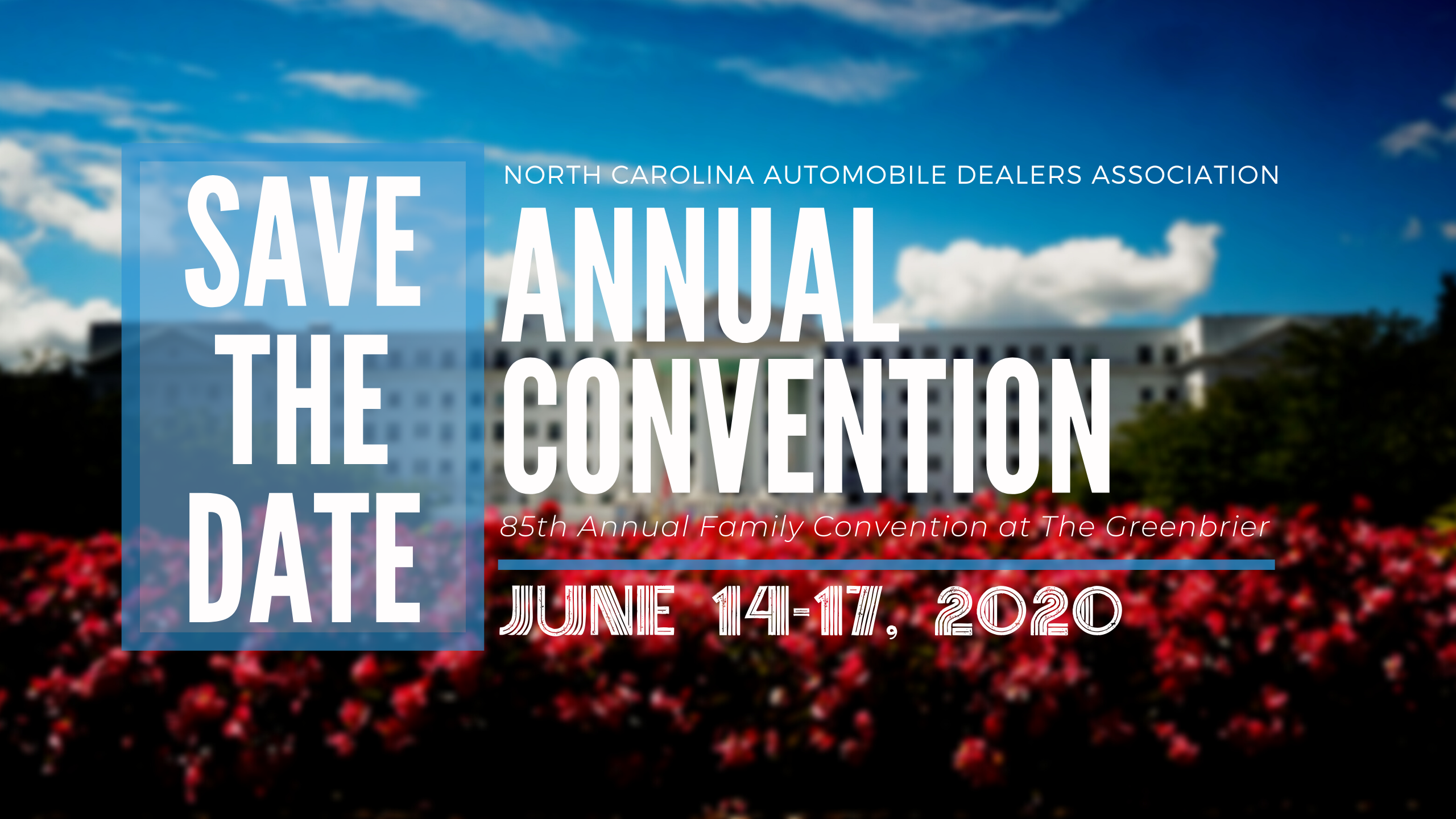 What's Happening at NCADA
Auto Dealers hold 4th NC Hometown Heroes Recognition Program (Cary, NC)— Governor Roy Cooper joined with the North Carolina new car, truck and RV dealers on Tuesday to recognize 30 North Carolina First Responders as part of the 4th annual Hometown Heroes recognition luncheon in Cary. The first responders, representing several areas from around North Carolina, included men and women from fire ...
Read More

→