Serving North Carolina's Automobile Dealers since 1935
The North Carolina Automobile Dealers Association (NCADA) is a trade association representing North Carolina's franchised automobile, truck and RV dealers. Formed in 1935, today's NCADA actively represents nearly 600 new car, truck and motorized RV dealers. The association is dedicated to providing the highest quality service in education, insurance, and dealer promotion for North Carolina dealers. Our mission is "to use our collective power to proactively preserve, protect and enhance the economic life, relationships and image of our members and the association itself.

Are You Insured by First Benefits Insurance Mutual?
NCADA  is holding a Legal Seminar on Tuesday, October 16, 2018, at the Greensboro- High Point Marriott in Greensboro from 10:00 am - 4:00 pm to review hot button legal issues and trends facing North Carolina's franchised dealerships. The cost is $205 per attendee.  Make plans today to attend this important seminar!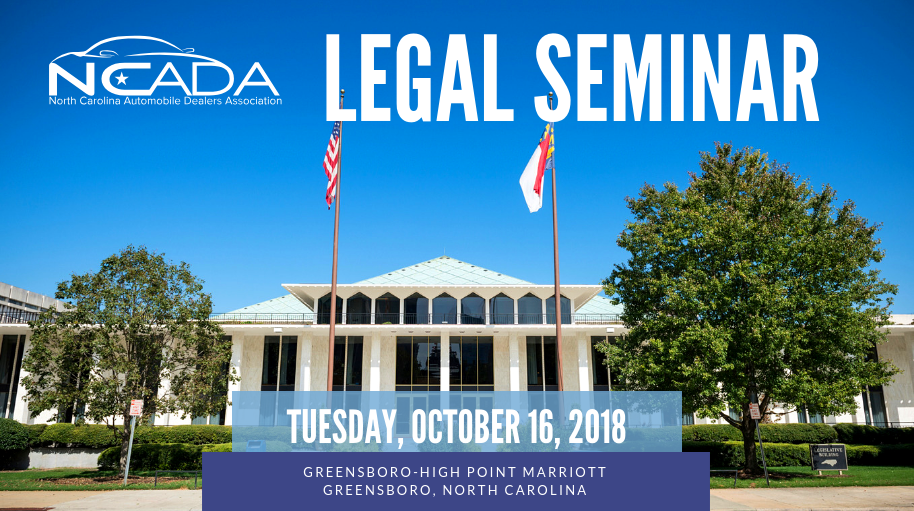 What's Happening at NCADA
For nearly 40 years, NCADA has been committed to assisting dealers with obtaining competitively priced workers' compensation insurance to best serve the needs of your dealership and to best protect your employees.  As part of this effort, NCADA has strived to continuously examine the ever-changing marketplace and to identify the best means of attending to the needs of our dealer members. ...
Read More

→