NC New Car and Truck Dealers Raise $48,000 for NC First Responders

Raleigh, NC –April 6, 2023 — The North Carolina Automobile Dealers Association (NCADA) announced today that North Carolina's new car and truck dealers recently raised $48,000 for North Carolina's first responders as part of its NCADA Board of Directors Meeting. This fundraising effort kicks off the sixth year that NCADA and the NCADA Charitable Foundation are supporting North Carolina's hometown heroes and recognizing their daily sacrifices to keep our communities safe.
The Hometown Heroes program was started on the 15th anniversary of the 9/11 attacks on America, with the goal of acting as a positive voice for first responders across North Carolina. The NCADA Charitable Foundation has been working to recognize first responders through its Hometown Heroes program across the state for the past six years and to date, has recognized more than 700 North Carolina First Responders.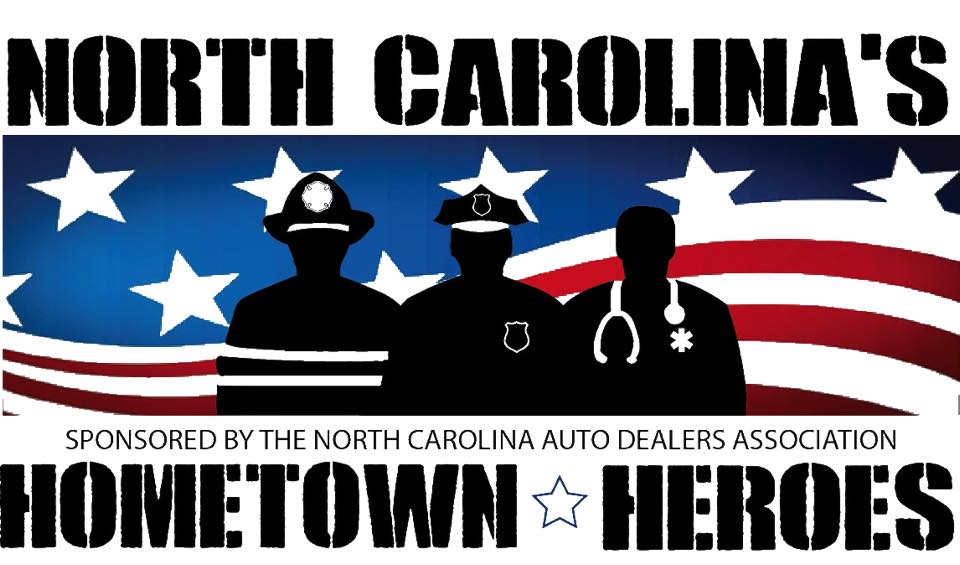 "As seen with recent events in Nashville, it is more crucial than ever for all local businesses to support their first responders. These brave men and women risk their lives to keep our communities safe, and we will do all we can to show our support and appreciation," stated NCADA Chairman Sport Durst. "First responders are vital to our local communities and NCADA is proud to support them." The funds raised from this event will support the Hometown Heroes program for 2023.
In addition to the Hometown Heroes Program, other programs supported by North Carolina's franchised dealers in recent years have included the WWII Flight of Honor, the Teacher of the Year Program, and the Drive for Troops Program. "NCADA is committed to supporting programs that benefit the community and those who serve it," stated NCADA President Robert Glaser. "We are deeply appreciative of the continued contributions from the North Carolina new car and truck dealers in recognizing the selfless work of the state's first responders."
For more information on the Hometown Heroes program and its support for North Carolina's first responders, please visit NCADA.com.
The North Carolina Automobile Dealers Association (NCADA) is a trade association representing North Carolina's franchised new automobile, truck, and RV Dealers. Formed in 1935, today's NCADA actively represents over 600 new car, truck, and RV dealers.