Jacksonville Dealer Alycia Kellum To Lead NCADA In 2023-2024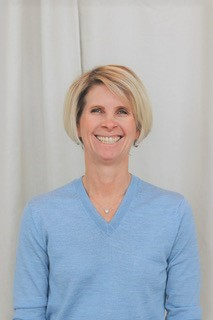 (RALEIGH, NC) – July 6, 2023 – The North Carolina Automobile Dealers Association (NCADA) is excited to announce the election of Alycia Kellum as the new Chair of the NCADA Board of Directors. Alycia brings a wealth of experience to the role, having served in various leadership positions within the automotive industry and most recently as Vice Chair of NCADA.
Alycia Kellum graduated from UNCW with a Bachelor of Science in Economics in 2001 and then graduated from the NADA Dealer Academy in 2005. She is the daughter of Don and Betty Williamson and work for 2 other dealers before joining her father's store.
She began in the car business in Wilmington in the mid-'90s and worked as a receptionist, service advisor, in the accounting office, sales, and finally moved home to work for her father in Finance and as General Manager. Alycia is now the Dealer Principal at Don Williamson Nissan.
She is married to Steven Kellum of Jacksonville and between them, they have 6 children.. She enjoys working, and spending time with her family and is an avid runner.
In her position as NCADA Chair, Kellum will work closely with the NCADA team to continue to advocate for North Carolina dealers and promote the industry's growth and success.
Her passion for the automotive industry, commitment to excellence, and exceptional leadership skills make her the perfect fit for this role. We look forward to working closely with her to continue driving our association's mission forward and serving the needs of our members. NCADA sincerely appreciates Alycia's willingness to serve our dealer body.
Also elected to the NCADA Executive Committee were Randy Hunter of Fletcher, Vice Chairman; Rob King of Winston-Salem, Treasurer; Mark Fisher of Fayetteville, Secretary.