NCADA Associate Members want dealer members to know that they are also here to help and support you through these unprecedented times.  Below is a list of resources we have received from several of our Associate Members that we would like to pass along to you.
American Financial Automotive Services

Complimentary, Virtual Training Offered by the Automotive Training Academy
To assist dealers in this unprecedented time, the Automotive Training Academy (ATA) is offering complimentary, virtual training for all dealerships. On Tuesdays and Thursdays during the month of April, the ATA will host 30-minute training sessions covering various Sales, F&I, and Service related topics.
Each Tuesday, there will be three (3), open format training sessions with a maximum capacity of 100 participants. Each session will feature a different topic presented by an ATA trainer. On Thursdays, the ATA will host customized training sessions for individuals and small groups of 10 participants or fewer. Registration is required for Thursday sessions so the ATA can best meet the individual needs of each dealership. For more information on the ATA's Virtual Training, please visit https://www.afasinc.com/training/virtualtraining.
The Automotive Training Academy (ATA), a division of American Financial & Automotive Services, Inc., specializes in preparing dealership professionals with the tools and knowledge needed to succeed in today's retail automotive market.  Award-winning Sales, F&I, and Service curriculum combined with hands-on experience ensures that professionals are prepared for any type of transactions and customer.  For more information on the ATA, visit www.AFASinc.com or call 800.967.3633.
Cox Automotive/Clutch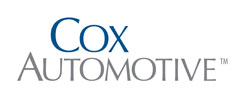 Clutch is responding to COVID-19 by offering our Service Pickup & Delivery solution at no cost through the end of July 2020 with fully remote implementation. Implementing a valet pickup and drop-off program at your store can help you continue to drive service revenue and safely deliver for your customers. 
Click Here for More Information
For a limited time only, add Cox Automotive's digital retailing core package to your website and get 2 months free.  Give car shoppers the experience they want by letting them start the car-buying process right from your inventory pages, while you work deals online just as you would in-store, double close rates and increase profitability. Get the industry's most powerful digital retailing solution,now completely integrated with your website. 
Click Here For More Information
Gallagher

There is no shortage of conversation around COVID-19 and how employers are struggling to navigate through the information, new guidance, and legalities. Gallagher has diligently cut through the noise by compiling and consolidating the disparate messaging on your behalf. For a deeper dive into the questions being asked by business owners like you, download this comprehensive FAQ.  You might also check out these resources:
Contact Jay Lowe at Jay_Lowe@ajg.com if you would like further assistance or visit Gallagher's dedicated Return to Workplace Guidance site as well as our Coronavirus (COVID-19) Pandemic Information Hub for more guidance around HR and employee benefits.
Reynolds and Reynolds

In efforts to support our customers, we are taking many steps to help them through this difficult time.
We are offering The Appraisal Lane free of charge for any Reynolds dealership in April.
GoMoto, a service kiosk company recently acquired by Reynolds, is providing anti-microbial screen protectors for all of its customers free of charge.
Reynolds released a new video podcast, Connected. On this podcast, Reynolds executives provide tips and ideas to help dealerships to continue operating during this time. Check out all the podcast episodes here: https://reyrey.com/cp/connected-podcast
Reynolds continues to offer a wide range of virtual training options for dealership employees to take advantage of. here: https://www.reyrey.com/support/training.
We recently hosted a new webinar providing instruction on pulling the SBA Disaster Loan Report. To see the recording of this webinar, email SoftwareEducation@reyrey.com.
American Fidelity

As a result of the Coronavirus Aid, Relief, and Economic Security Act (CARES Act), additional medical expenses are now eligible for reimbursement from your Health Savings Account (HSA), Flexible Spending Account (FSA), or Health Reimbursement Arrangement (HRA).
The CARES Act allows HSA, FSA, and HRA participants to be reimbursed for the purchase of over-the-counter drugs and medicine without a prescription from a physician. Additionally, menstrual products are now eligible for reimbursement
To help you better understand this change, check out these frequently asked questions
AutomotiveMastermind

automotiveMastermind part of IHS Markit, has created a COVID-19 resource center for dealerships. The resource center contains various types of content to help dealers continue connecting with and supporting customers and operating during this unprecedented time. You can find whitepapers, videos,  and registration links/recordings of their webinars. In addition to this resource center, from now through April 30, Mastermind will donate $25 per virtual demo of Market EyeQ to the CDC Foundation to help combat the coronavirus.
Dixon Hughes Goodman

DHG is dedicated to the health and safety of its employees, clients and the communities in which they serve. In response to the COVID-19 outbreak, they have created an internal pandemic response team reporting to the highest levels within DHG, and are closely monitoring international, national and local conditions. 
Check out their knowledge share by clicking here!
EasyCare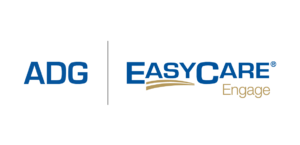 EasyCare, a leading provider and administrator of F&I products and solutions offered by franchised auto dealers, pledges to help dealers overcome challenges brought on by COVID-19 and prepare for when things return to normal with a free, comprehensive live webinar series, developed and led by our veteran in-house training team. We've created classes that confront some of the challenges every dealer faces on a day-to-day basis, focusing on advanced F&I and selling strategies to equip F&I and sales teams with sharper skills to come out of this stronger than ever. Click here for more information and to register today.  https://www.easycare.com/webinars
iHeart Media Automotive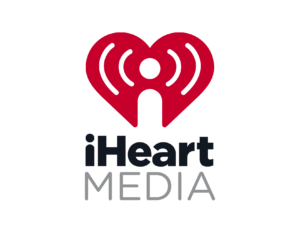 The iHeart Automotive team's goal is to support dealers in these times and lead the charge in helping dealers and agency partners rebound. Here are a few things they are doing to support dealers:
'Shop Auto Online' Radio Campaign: This week they launched a multi-million dollar radio campaign on all 850 iHeart stations in 149 markets. With the goal to Keep America Shopping on your websites!
iHeart Resources: They have compiled Dealer creative examples, industry insights, hot follows and current opportunities for consideration. They will update you with new information as time goes on, so please check back frequently.
WAIVED FEES on AutoFlyte and Shopper Suite

AUTOFLYTE EDGE: See what sold in your market as of yesterday including your brand and competitive brands at a Dealership level for New Car Dealerships. This is iHeart Automotive's exclusive software platform that uses daily sales data to inform you what is selling now in your market and, more importantly, where to target those prospects. You no longer have to wait 45 days.
SHOPPER SUITE: Identify anonymous website shoppers and email them directly with no fees for Dealers through May 31, 2020
KPA

As part of KPA's commitment to the dealer community, we have created a "Return to Work Safely Webinar Series," to prepare dealerships for the "new normal." The May Series includes the following webinars:
Additionally, KPA is excited to announce their Return to Work Safely Program which provides dealers with an online toolset of assets, training and everything they'll need to help safely guide their return to normal operations, and ensure they stay compliant with stringent state and federal COVID-19 regulations.
You can find more info here: https://www.kpa.io/return-to-work-safely-program.
Sentry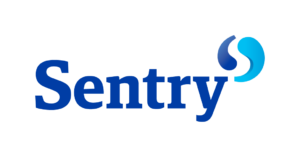 How does the Coronavirus Aid, Relief, and Economic Security Act ("CARES Act") effect my dealerships 401(K)? Sentry CARES act is a resource to help you navigate the new legislation. If you have questions concerning this, contact Jake Barge Sentry Insurance retirement specialist at 919-696-7033.
We will continue to share an up to date associate member resource listing here.  If you are a current associate member and would like to share dealer resources to be listed please reach out to Bridget Johnson at bjohnson@ncada.com