Matt Gregg Named Automotive News 40 Under 40 Honoree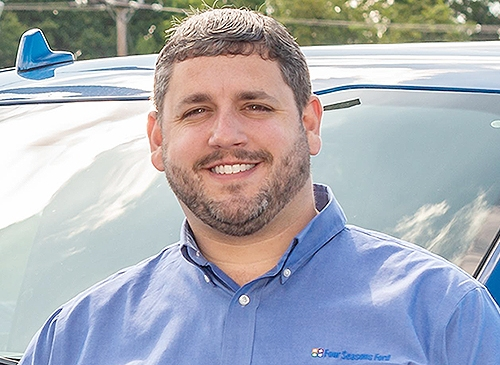 Matt Gregg had no intentions to follow his father, Roger, into the automotive retail business.
But after moving from North Carolina to make a life with his wife, Krista, in Colorado, the couple discovered they had fallen into a rut and weren't happy with their jobs.
"One morning I woke up in Denver, looked at her and said, Are you comfortable?" Gregg recalled. "My wife and I both understand we're capable of a lot of different things. We just kind of wanted to roll the dice and see what happens."
Seeking a new adventure, Gregg left his job with DirecTV to join his father, the president of Four Seasons Ford in Hendersonville, N.C., in a consulting role in 2014. In January 2017, he was named general manager.
Since that appointment, Gregg has remade the team to improve the dealership's customer service experience. He has promoted younger workers in an effort to get, as he put it, "people who want to row the boat in the same direction."